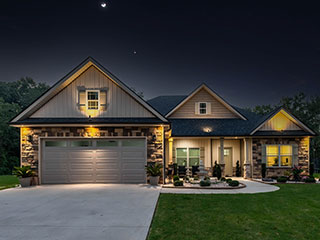 As garage door experts, we know all there it is to know when it comes to garage door repair. No matter what problem you're experiencing with your system, we can help troubleshoot the malfunction and get your door working properly again.
Fast Response Services
Our Duluth technicians are well-organized and on hand to help when it's an emergency. We understand the importance of speed when your door becomes inoperable and you're no longer able to enter and leave your property. Whether you're dealing with a broken spring or faulty opener, we'll get your door working again so you can continue with your day.
Any System, Any Part
From overhead to multi-panel and sectional doors, our proficiency when it comes to repair, adjustments and replacements, knows no bounds. We can deal with a wide variety of problems and our technicians are well-trained in all aspects of garage door related work. We can also help your system last longer through our range of preventative maintenance services – we provide routine checks, during which we'll ensure all parts are sufficiently lubricated and adjusted.
Experienced & Knowledgeable
We aim to solve even the most complicated problems quickly and always make sure to target the root of the malfunction to confirm the problem is unlikely to reappear. Once we've attended your property and resolved the issue you were having, we always run a series of tests to ensure the safe and proper functioning of your system.
Attention To Detail
Each job we complete will be thorough; we never leave work half-finished or incomplete. Further, we stock replacement parts from trusted brands only so you can rest assured that the new component we're installing will be built to last!
Services You Can Trust
If you want to know more about our local team in Georgia, our services, or products, don't hesitate to call us. Our team will be glad to hear from you and talk through any garage door related question you have.
Looking for more? We also offer:
Friendly & Experienced Team
Quality Replacement Parts